Are you running payday loan business or you are affiliated with a payday loan lenders ? Then payday loan leads are your key to success ! Don't wait for people to find you when you can find them !
Fenix Leads generates exclusive and high quality payday loan leads. Our leads are generated through our private network of lead generation solutions and each lead is verified before it gets sold.
All our leads pass multiple quality and anti-fraud checks before they gets delivered to end clients.
Currently we are able to offer you exclusive UK and USA payday loan leads sold in bulk, we can provide fresh leads, which are up to 24 hours old or aged lists of leads (1, 3, 6 or 12 months old leads ).
UK PAYDAY LOAN LEADS
Leads structure / information collected from leads :
Technical information :
Lead ID
Member ID
Customer ID
Panel
Join Date ( Opt in date )
Source
Marketing Permissions
Verification Information
Ip Address
Personal Information :
Title
First name
Last Name
Email Address
Home Phone Numbers
Mobile Phone Number
Date of Birth
House Number
Street
City
County
Postcode
Home ownership
Maritial Status
Employment Information :

Job type
Job Title
Company Name
Income in GBP
Date Hired
Loan Information :
Amount
Term
Purpose
Mortgage Payment
Property Worth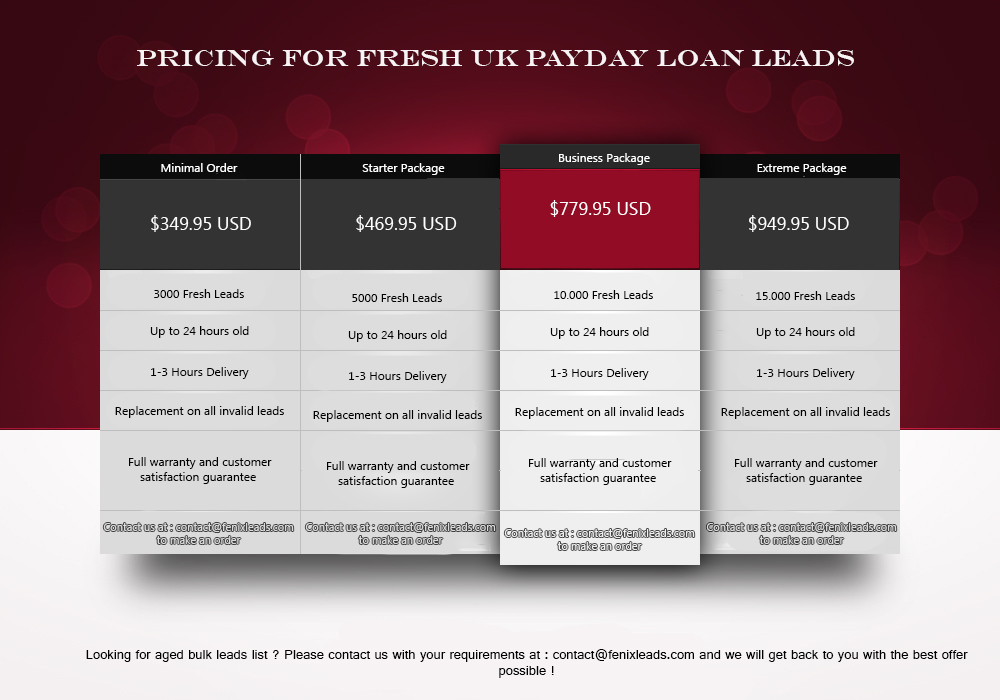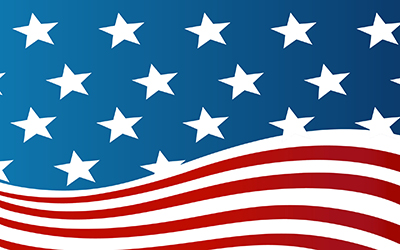 USA PAYDAY LOAN LEADS
Leads structure / information collected from leads ( LONG FORM LEADS ) :
Technical information :
Opt-In Date
Verified
IP Address
Source
Personal Information :
First name
Last Name
Address
City
State
ZIP
Home Ownership
Years And Months at home
Email Address
Phone Number
Birth Date
Social Security Number
Drivers License
License State
US Citizen Information

Employed Information :

Shift Hours
Military Status
Gender
Employment Information :
Shift Hours
Employer Name
Employer Phone Number
Data Hire
Income Source
Monthly Income in USD
Pay Period
Banking Information :

Check Deposit Information
Pay Check 1 Date
Pay Check 2 Date
Active Bank Account Information
Bank Name
Routing Number
Account Number
Loan Information :
Amount
Reference 1 Name
Reference 1 Phone
Reference 2 Name
Reference 2 Phone